FA Turkey Camp

At The Fellowship Lodge
Northern Nebraska
Spring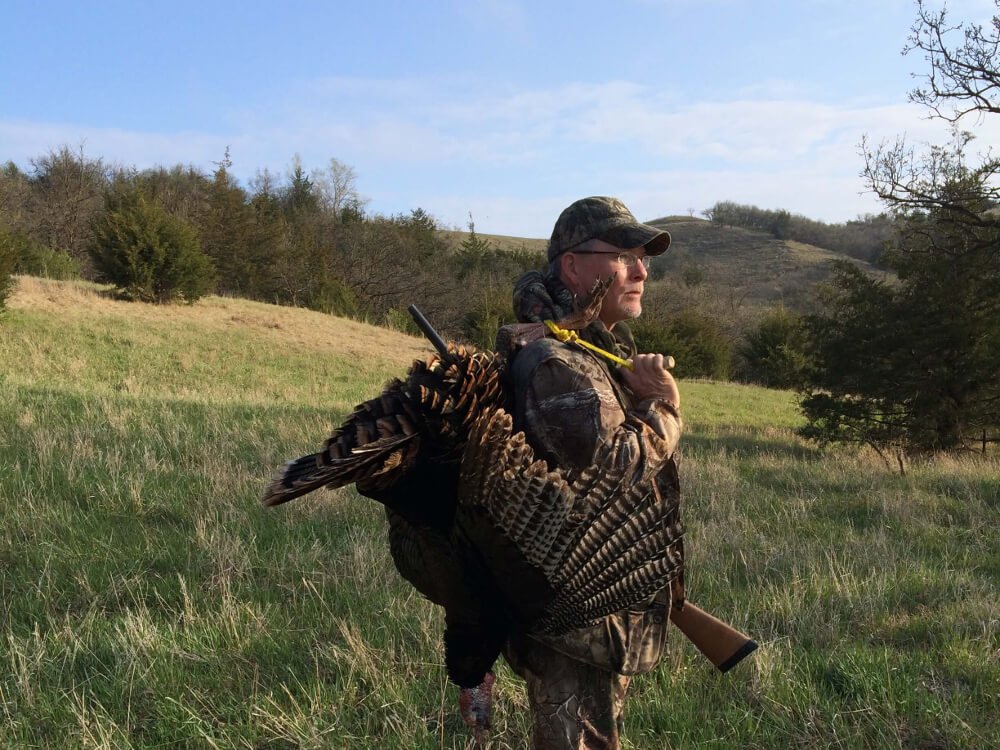 I find it difficult to adequately capture in words my gratitude for the enormity of what Geoff has so deftly but skillfully put together with Fellowship Adventures. What continues to come to mind as the best way to describe it is that it's what the old Celtic Christians used to call a "thin place"—places where the door between this world and the next is cracked open and, for a moment, the light isn't all on the other side... They all work so hard to make everything as easy and seamless as possible for those who are there—and in the process their hearts—and God's grace and goodness—come through.
Be among the first to gather at our newest venue. "The Fellowship Lodge" situated in the river hills above the Niobrara and Missouri rivers in Nebraska.
Come experience the pleasure of small, private group hunting in wild country that offers a rare opportunity to hunt these birds on ground intensely managed the past ten years for maximum turkey numbers. Alongside expert guides you will hunt big hardwood bottoms, food plots and river hills waiting for the distinctive gobble of a mature tom on the move.
You will fly into the Sioux Falls, South Dakota airport and the FA staff will be waiting to meet you and drive a short two hours to our lodge. Over the next three days and four nights you will have the opportunity to harvest two mature Toms and be spoiled by our unrivaled FA hospitality.
Our Approach
Our Nebraska land is incredibly beautiful and rugged country. And when spring time comes around they are full of big gobblers on the move. So, whether you are a first timer or you've already been bit with the bug, come join us at our annual Spring FA Turkey Camp.
And while offering world class hunting, we want your time with us to be about much more than our time in the fields. Our goal is to create an environment where you can unplug from your daily routine and find rest, relaxation and rejuvenation. So from the moment you arrive at camp we've designed everything we do with this goal in mind.
Our Lodge
Designed purposefully for hosting small groups of hunters, our camp is centrally located in the heart of turkey country and is your destination for a memorable week.
The accommodations are both comfortable and private. While we strongly encourage our guests to 'unplug and disconnect', there is high speed wi-fi throughout the lodge. We believe we've created the perfect environment to rest and relax. And though we are at Turkey Camp, we aren't roughing it when it comes to meals. We only serve the finest beef, pork, farm fresh vegetables and homemade soups and sweets.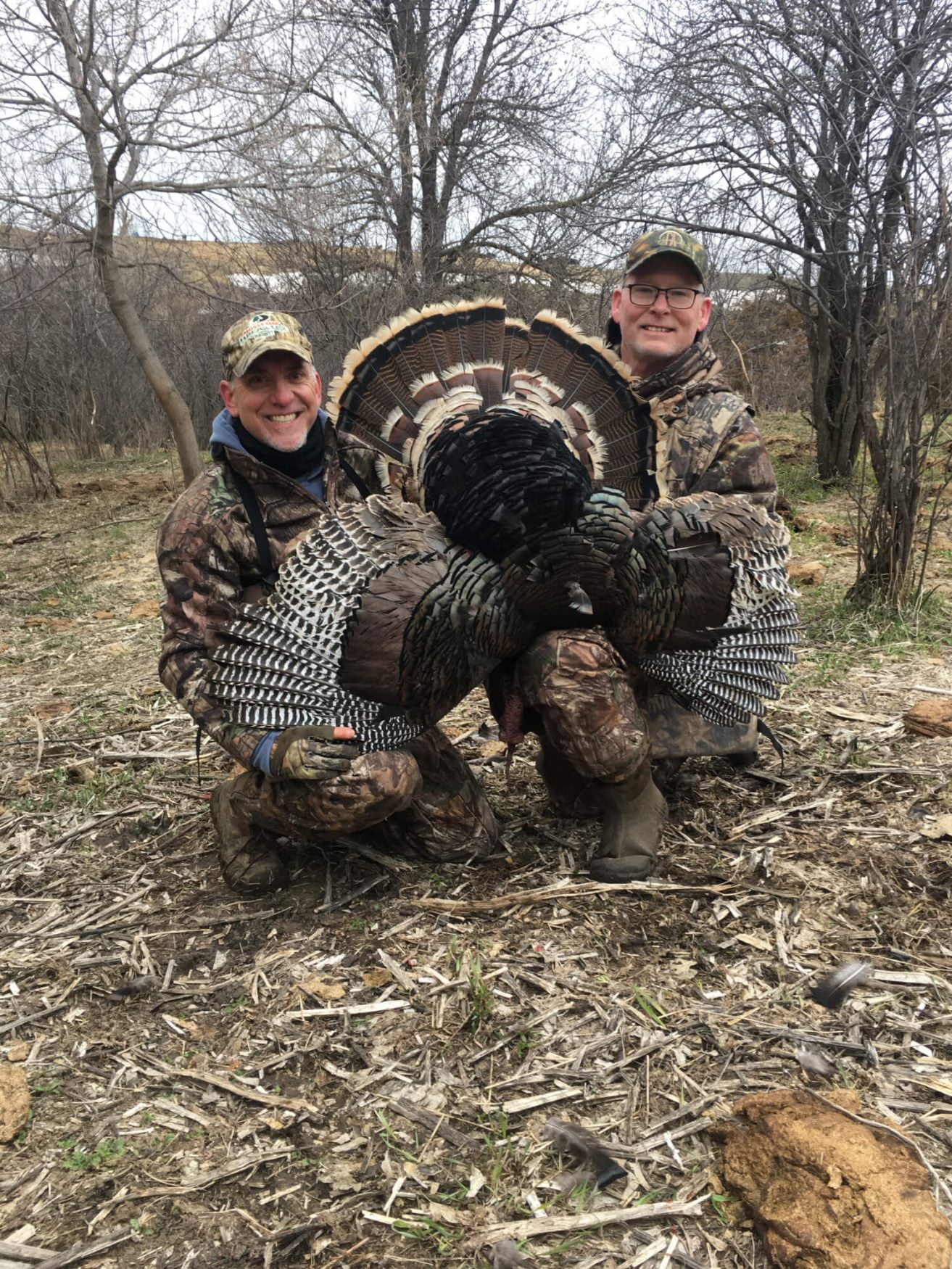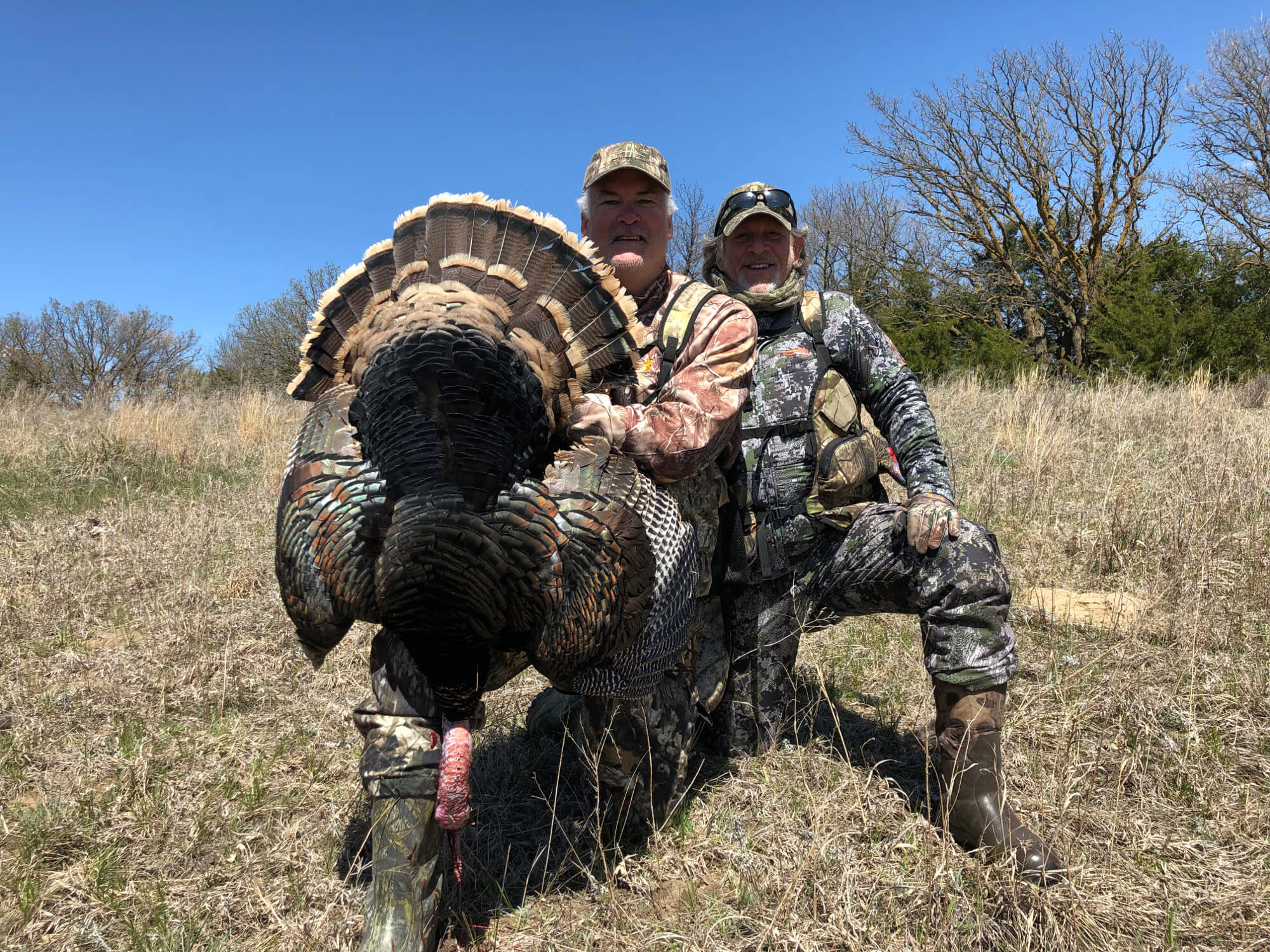 Our Hunt
The fellowship and community in turkey camp is different from all our other adventures. It is up early and in the woods before first light. To get a shot at one of these big toms we want to be setup in the woods to catch them leaving the roost.
We have the gear, the guides and nature provides plenty of birds. Spring time weather in Nebraska adds to the thrill of the hunt. Bring your camo
and good pair of boots and spend three days with us chasing big toms across rugged beautiful country.
With an early start to each morning, we provide a continental breakfast to get you fueled up for the day ahead. We may take our noon meal in the field to maximize our opportunity or we may retire back to camp for sandwiches, soups and a quick nap. Then we'll spend our afternoons spotting and stalking these beautiful birds as we try and catch them on their way back to the roost. Our evenings are filled with great food, camp fires and our namesake - great fellowship!
Space is very limited. Contact us here for more information.
Once your trip is scheduled you'll receive information on deposits, travel, licenses, what to bring, FAQ's and access to a personal concierge to assist you with every facet of your trip.