Western Montana
Summer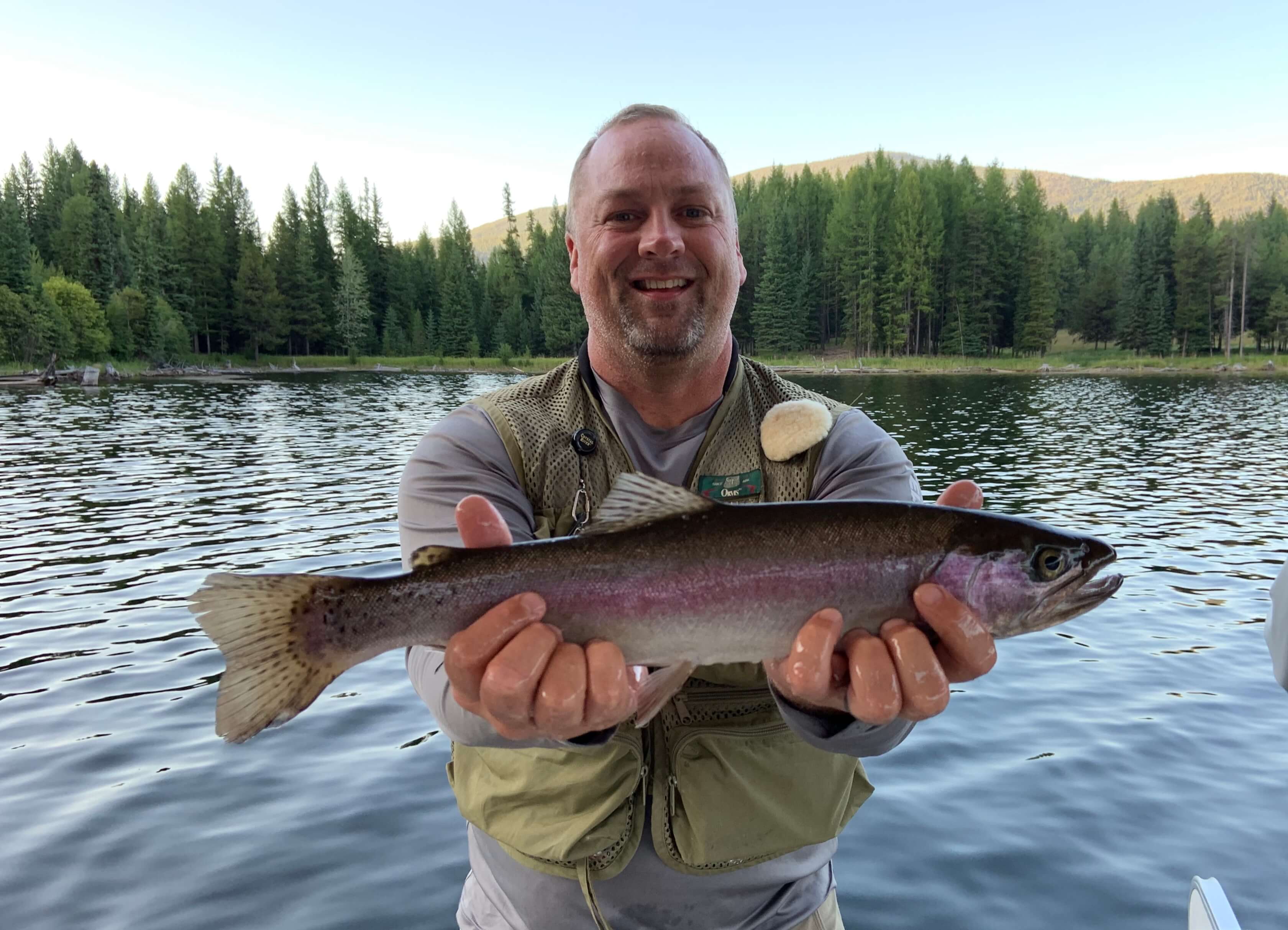 Integrity , excellence , servant hood & encouragement; these are the words and actions that come to mind when I think of the people and the work of Fellowship Adventures. I have always loved the outdoors and the unique community that comes with being together in it. It reminds me of God's great provision and His love for us. I've been blessed with the means to have taken many adventures. It is a big Blessing to my life to be able to support an organization that I know will care for folks that so desperately need a break from their lives of service.
Our newest FA Adventure comes courtesy of a family that has felt compelled to make their remote, luxury Montana ranch available to the ministry of Fellowship Adventures. This ranch is located in Northwestern Montana near the Canadian border.
Only 16 guests per summer in groups of four will join us for this truly special experience. The four night three day trip will include several different fishing opportunities. From a small private stream catching native 6" Brooke trout at the base of waterfall , to a full day guided float trip on the Kootenay River where three species of trout live, including the rare bull trout. In addition, we will hike to a wilderness mountain lake where we will throw dry flies into gin clear water for a captive population of western slope cutthroats. Finally, we will fish the 100 acre private lake that is packed with 20 plus inch native rainbows.
Whether you are a veteran fly fisherman or have always wanted to learn, this is the trip you have been looking for. We will have veteran teachers present to teach and coach you. You are encouraged to bring your own gear, but if you are new to the sport we have new high end gear available for you use.
Beautiful lodging, incredible views, wildlife viewing, gourmet meals, four wheeling, fire pit… and fellowship.
You will fly into Kalispell, Montana where you will be met by the FA staff for a scenic two hour drive to the ranch. Space is extremely limited, if you are interested, contact us here.
Once your trip is scheduled you'll receive information on deposits, travel, licenses, what to bring, FAQ's and access to a personal concierge to assist
you with every facet of your trip.