Wyoming Prong Horn Antelope Hunt

And Prairie Dog Shooting
Wyoming
Early Fall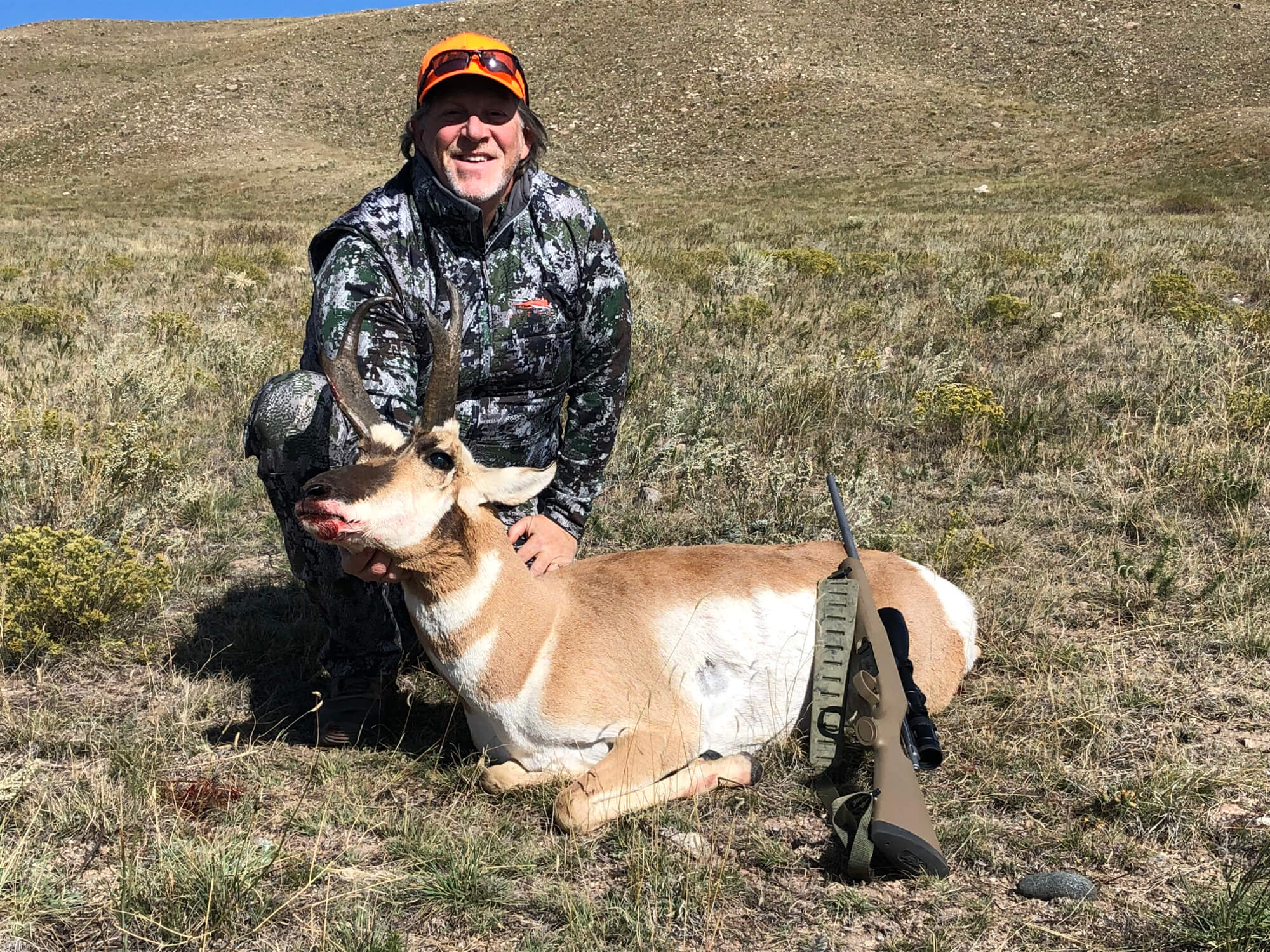 Geoff, and the guys at Fellowship Adventures, have reminded me, even forced me occasionally, to think about the importance of slowing down and taking a break. It's not really in my nature to do that. I've gone home from a fishing or hunting trip, with more than just good stories to tell, but a refreshed heart and in better shape to be the husband, father and ministry leader I'm called to be.
Join Geoff and long time FA friend and Board member, Wess Stafford for our inaugural FA Antelope hunt in Wyoming.
The old west is alive and well at our FA Wyoming Camp. We will hunt large private ranches chasing these magnificent Speed Goats. Only eight spots a year are available and tags must be applied for by the end of March. So, if you are interested contact us immediately. We will host two groups of four hunters on this two and a half day three night hunt. In addition to your Antelope your trip will include at least one prairie dog shoot on some massive dog towns.
Fly into Cheyenne, Wyoming where we will meet you and transport you one hour to our cowboy comfortable lodge in the midst of this magnificent country. Comfortable lodging, fantastic meals and times around the fire under the giant Wyoming sky. This is a unique, fantastic trip with near 100% shot opportunities.
We will assist you with getting your meat to the processor and your trophy to the taxidermist. Grab your hat & boots and come on out for this early October hunt.
Once your trip is scheduled you'll receive information on deposits, travel, licenses, what to bring, FAQ's and access to a personal concierge to assist you with every facet of your trip.